Tree Plantation
Tree Plantation
GREEN GUJARAT TREE PLANTATION CAMPAIGN BY MILK PRODUCERS OF DAIRY COOPERATIVES

Amul Coops plant more than 733 lakhs trees
Milk Producer members of Gujarat Dairy Cooperatives- better known as AMUL have been celebrating the nation's Independence Day in a novel manner by planting lakhs of saplings across Gujarat and have taken up an ambitious plan to save the environment by planting trees, making India green and thereby reducing the effects of global warming. The milk producers of Gujarat Dairy Cooperatives are conducting mass tree plantation drive every year on Independence Day for last thirteen years. In last thirteen years (2007 to 2019) the milk producers have planted around 733 lakhs trees). The most striking feature of these entire programmes was that it has been initiated by milk producer members of the dairy cooperatives. The unique fact about the programme was that the milk producer members took up the oath to protect tree saplings till it survives and grows into tree.
Over the years, due to intensive agriculture and dairying various natural resources are getting consumed at faster pace in Gujarat state of India. The state level apex body of dairy farmers in Gujarat gave a serious thought in this direction and discovered a novel idea for giving back to nature. The idea was "one member one tree" plantation on our 60th Independence day - 15th August 2007. To put this idea in to the practice a design team constituting of representatives of member unions were formed. The team accepted the idea by heart and immediately decided to spread it among farmer members of village dairy cooperative societies. Then the idea was communicated to farmer members and they all welcomed it and enthusiastically agreed to implement the idea.
For smooth implementation of the idea, the design team chalked out the road map for various activities. Execution teams were formed at district union level to give final shape and put the plan in action. Village level coordinators were identified and they were trained to streamline activity of tree plantation. Various awareness materials were prepared. Through various communication media farmer members were made aware of benefits of tree plantation and tree plantation activity schedule.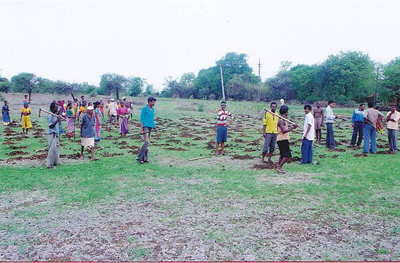 The entire plantation activity was coordinated at all the three tiers of Anand pattern - at village, district and state level dairy cooperatives. On 15th August, 2007, after the flag hoisting ceremony, each member took an oath to plant saplings and ensure that they grew in to trees. Then individually they planted sapling on their own at their identified locations like their farm, near their home, on Farm bunds, etc. They have taken necessary care to ensure that this sapling survives and they also reported regarding the survival to village level coordinator and district milk unions after five months. In this way, 18.9 lakh trees were planted on 15th August 2007. This was just the beginning. Henceforth, the Village Dairy Cooperative Societies of Gujarat as a mark of respect for our nation decided to conduct such event on every Independence Day and accepted 15th August (Independence Day) as a "Green Revolution Day by Afforestation to Protect Mother Earth from Pollution, Climate change and Global Warming"..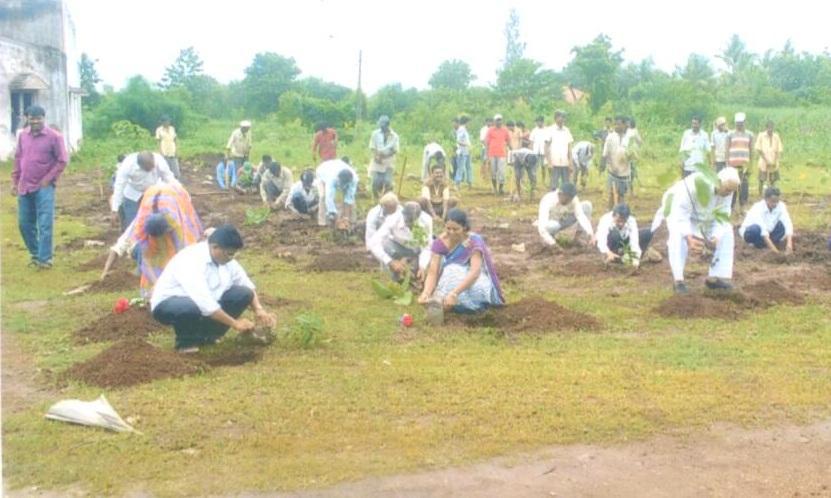 But all this required immaculate planning and execution. An action plan of tree plantation programme was drawn up months back in advance. After the identification of the chief coordinator for each district milk union, the organization of a task force for the programme was put in place. Roles and responsibilities were assigned to each member and area of operation allocated. After preparing the overall action plan, each union issued a circular to the Dairy Cooperative Societies regarding the programme and arranged meetings with the societies covered. At the village level, coordinators were identified in respect of the villages to be covered and the number of saplings required. Along with logistical arrangements direct contact was established with different agencies for receipt of saplings. Pointwise methodology for implementation of tree plantation programme on such a mass scale is as following.
Point wise Methodology of execution of programme is as following:
Member Unions were informed about the programme and channels of procurement of saplings, almost six month before to scheduled date of programme.
Continuous follow up were taken from the member unions about the status of activities planned for the programme.
A meeting on tree plantation programme was held at GCMMF Ltd., Anand almost a month ago in which status of action plan was each Member Union was discussed at length.
Milk Unions identified the coordinator for the programme and organized a task force for the successful implementation of the programme. The coordinator at Milk Union level chalked out overall action plan for the programme and assigned roles and responsibilities and area of operation to each member of task force.
Milk Unions (MUs) issued circular to their respective VDCSs (Village Dairy Cooperative Societies) mentioning the entire activity and procedure planned for the celebration of the programme. In circular details for milk producer members to make necessary preparations like deciding the place, digging the pit, taking care of saplings etc. well in advance were also provided. The circular was placed on notice board of VDCSs.
MUs task force members contacted & communicated about the concept to VDCS and identified the village level coordinator and assigned them roles and responsibilities.
MUs Coordinator properly explored and communicated the saplings acquiring sources/nursery details to VDCSs. They also ensured that saplings reach the VDCSs before 3 days.
A press note was prepared by the coordinator of the programme at MU level and which were given in the newspapers on a day before tree plantation to boost morale of producer members and mentally prepare them for the execution of programme on next day.
At time of handing over the saplings to members from VDCS, the producer members took oath to protect the saplings and accepted the responsibility for successfully growing the sapling into tree.
On 15th August, after the milk collection process, at a predecided time sirens at VDCSs were sounded or other means like beating Thali/utensil, loudspeaker etc. were used to facilitate the gathering producer members in time at predecided place in the village for celebration of Independence Day in VDCS premises, common plot, school etc. After flag hoisting ceremony, the tree plantation activity was executed by the producer members.
In many villages the milk producer members planted the trees after performing the Puja (worship) of saplings before planting them.
To add fervour and enthusiasm in the programme at many places the Chairman, Managing Director and Board of Directors of Member Unions participated in the programme.
Next day after the programme on a post programme press note was prepared giving details of the programme celebrations along with photographs. Similar such notes were published in house magazines/ newsletters.
After the completion of the programme the MU's were asked to submit the report on tree plantation activity.
MUs conducted survey after 5 months to find out the survival rate of sapling under the programme.
First tree plantation programme (15th August, 2007) was carried out on "one member, One tree" basis. Second tree plantation programme (15th August, 2008) in which around 52.74 lakhs tree were planted was conducted on "one member three tree" basis.
In year 2009 and in year 2010, in mass tree plantation programme around 84.24 and 83.5 lakhs tree saplings were planted respectively. The programme was conducted on "One member, Five tree" basis. Further, this year 2011 around 72.6 lakhs trees were planted, the programme was carried out as per the same process and procedures followed in previous year.
There from, in last thirteen years, milk producers of GCMMF planted around 733 lakhs tree saplings across Gujarat. By doing so, milk producers of Gujarat Dairy Cooperatives have shown their concern, awareness and commitment for betterment of environment. Year wise details of tree plantation and survival of tree saplings planted is as under.
Sr.No
Year of tree plantation
No. of trees planted (in lakhs)
No. of trees Survived (in lakhs)
Survival percentage (in %)
1
2007
19
11
58
2
2008
53
26
49
3
2009
84
38
45
4
2010
83
39
47
5
2011
73
34
47
6
2012
57
26
45
7
2013
72
34
47
8
2014
77
36
46
9
2015
65
30
46
10
2016
36
17
47
11
2017
86
18
47
12
2018
30
13
44
13
2019
45
 
 
Total
733
322
44
Achievements:
"Amul Green" movement has also been awarded by International Dairy Federation for best environment initiative in the "sustainability category" during the 4th Global Dairy Conference held at Salzburg Congress Center, Austria on 28th April, 2010.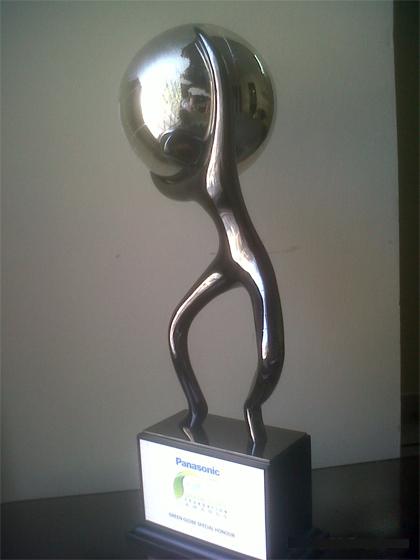 "Amul Green" movement has also been awarded by prestigious Green Globe Foundation Award-2012.
Further, Amul Green movement has also been awarded by prestigious prestigious "Green Idol" Award under "Special Jury Award" category by Dainik Bhaskar Group.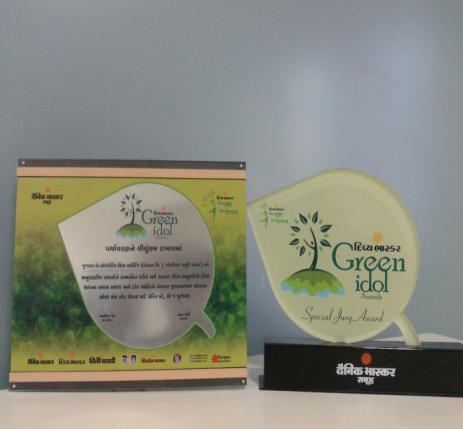 This effort to provide green cover to the earth was also acknowledged when the state level apex body of Gujarat Dairy Cooperatives - GCMMF received seven successive prestigious "SRISHTI's G-Cube Award"-2007, 2008, 2009, 2010, 2011, 2012, 2013 and 2015 for Good Green Governance in the "Service Category".
In the year 2014, Amul green movement was honored with the Hercules Category Award by Gujarat Innovation Society.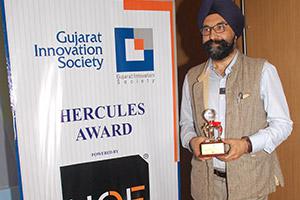 It has been estimated that when one tree is cut, in monetary terms there is loss or Rs. 33 lakhs (Oxygen worth of Rs. 5.3 lakhs, Land Fertility of Rs. 6.4 lakhs, Rs. 10.5 lakh for reduction of pollution of atmosphere and Rs. 5.3 lakh towards Flowers / Fruits and habitation to birds - animals). But the benefits that accrue to mankind when a tree is planted cannot be measured in money and is priceless.
The producer members of GCMMF have really set an example for all the cooperatives and other institutions to turn India green in the era of Global warming and environmental crisis.
When 3.6 million dairy farmers of Gujarat have planted 733 lakh trees in just ten years and are planning to plant more trees every year, they are doing an invaluable - truly Amul - service to the society.
In an era of global warming, Amul is contributing its share in making Gujarat lush green. In this way, the milk producers of Gujarat are ushering in a silent revolution of greening Gujarat.