Amul Hits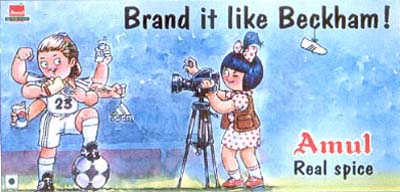 David Beckham English Soccer Captain rated as the most photogenic & charismatic footballer ... on & off the field - July 2003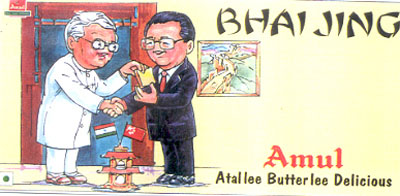 Emerging friendly Sino-Indian relations - June 2003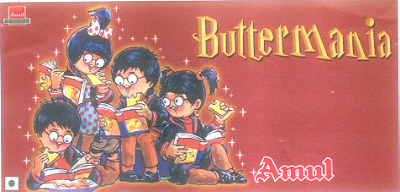 International magic mania of Harry Potter linked to Amul Butter - June 2003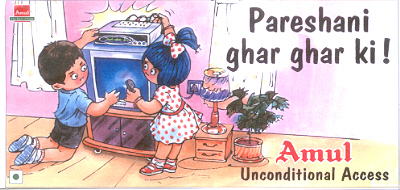 Consumers misery regarding viewing of pay TV channels on implementation of "Conditional Access System" (CAS) - June 2003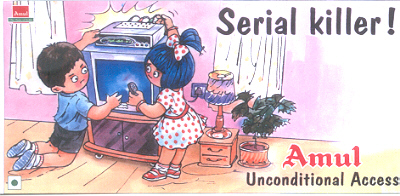 Consumers misery regarding viewing of pay TV channels on implementation of "Conditional Access System" (CAS) - June 2003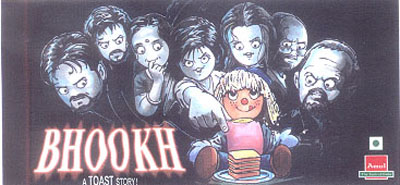 Pun on Bollywood's highly popular horror film - June 2003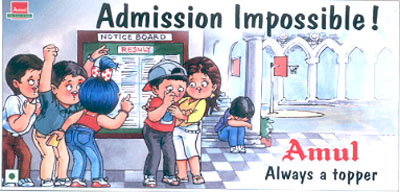 On difficulties in obtaining college admissions - June 2003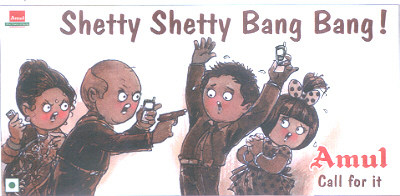 Actress Shilpa Shetty's parents facing charges in an alleged extrotion case for hiring underworld to recover their daughter's modelling fees from Surat based owner of Praful Sarees.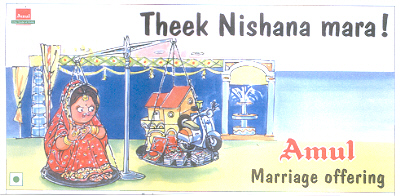 Nisha Sharma refused to marry her groom-to-be after additional dowry demands were made on the weddingday. - May 2003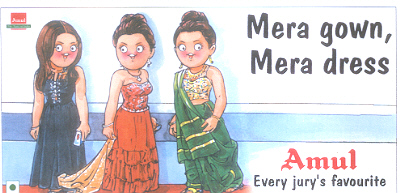 Media focus on what by Bollywood actress Aishwarya Rai the Indian jury was wearing during the 56th Cannes Film Festival - May 2003.